Insurance can be a complicated purchase. You're seeking a promise of protection that could potentially make or break your financial well-being. How do you know that you're making the right choices about coverage? Are you sure you're getting the best possible value for your dollar? These questions could keep you up at night, but they shouldn't.
This is where our expert independent agents come in. We have guided your friends, neighbors, schools and businesses for over a decade here in Xenia. We've seen first-hand how our advice benefits our policyholders, and their peace of mind.
Life demands many trade-offs, but Anderson-Williamson understands that your peace of mind shouldn't be one of them. Call us today; we always answer the phone.
Call Our Office Today!
937-372-4491
matthew@awohio.com

As a single father of four, two of them old enough to drive, my focus is on my children's safety and future. That's why I value AW's guidance to have the right insurance coverage for my needs – from auto to life insurance. AW helps my peace of mind on a daily basis.

Father, business owner, and AW client since 2017
BLOG: Insights that will help you "rest insured."
Why Create A Home Inventory Checklist?

Though your homeowners insurance policy provides the protection that you need in the event of a loss such as a fire or burglary, your policy can only pay for items that you can document. In order to assure that all your prize possessions will be replaced, you should conduct a home inventory so you have

Generators: Be Prepared. Be warm. Be safe.

– Generator Safety Tips for Winter Storm Season Courtesy of Safeco / Liberty Mutual Insurance How to Safely Operate a Backup Generator Backup generators can provide an emergency power supply, enabling you to keep important equipment running during a power outage. It's important to make sure generators are properly installed and operated to prevent health

Prep your family vehicle for a safe winter commute.

Black ice, snow ruts and preparing for winter's driving challenges. Yesterday on my way to work I passed a neighbor spinning his wheels trying to get out of his driveway. The combination of sleet under 3 inches of loose packed snow made for slippery swamp that was giving his front wheel drive vehicle quite a
242 North Detroit St
Xenia, Ohio 45385
Hours:
Monday – Friday 
9:00 am – 5:00 pm
 937–372-4491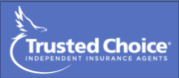 OUR COMMITMENT TO YOUR PROTECTION
Nothing is more important to us than you and your family. We are committed to providing expert, personal, and professional advice for families, business owners, farmers, and school district administrators. We aim to affordably provide the best insurance policies for each client's goals and needs – focused on their safety, security, and peace of mind.

Lets Connect: 937-372-4491